Are you a small business owner who is looking to protect your website from hackers and cyber threats? If so, you need to know about the different types of website security attacks and how to protect your site. Your website is your business's digital storefront, and it needs to be secure. In this day and age, data breaches are becoming more and more common. In this blog post, we will discuss the most common website security threats and ways to protect your site. We will also provide tips for keeping your website secure. Keep reading for more information on website security for small businesses.
Best Practices For Small Business Website Security
Use a Secure Connection (SSL)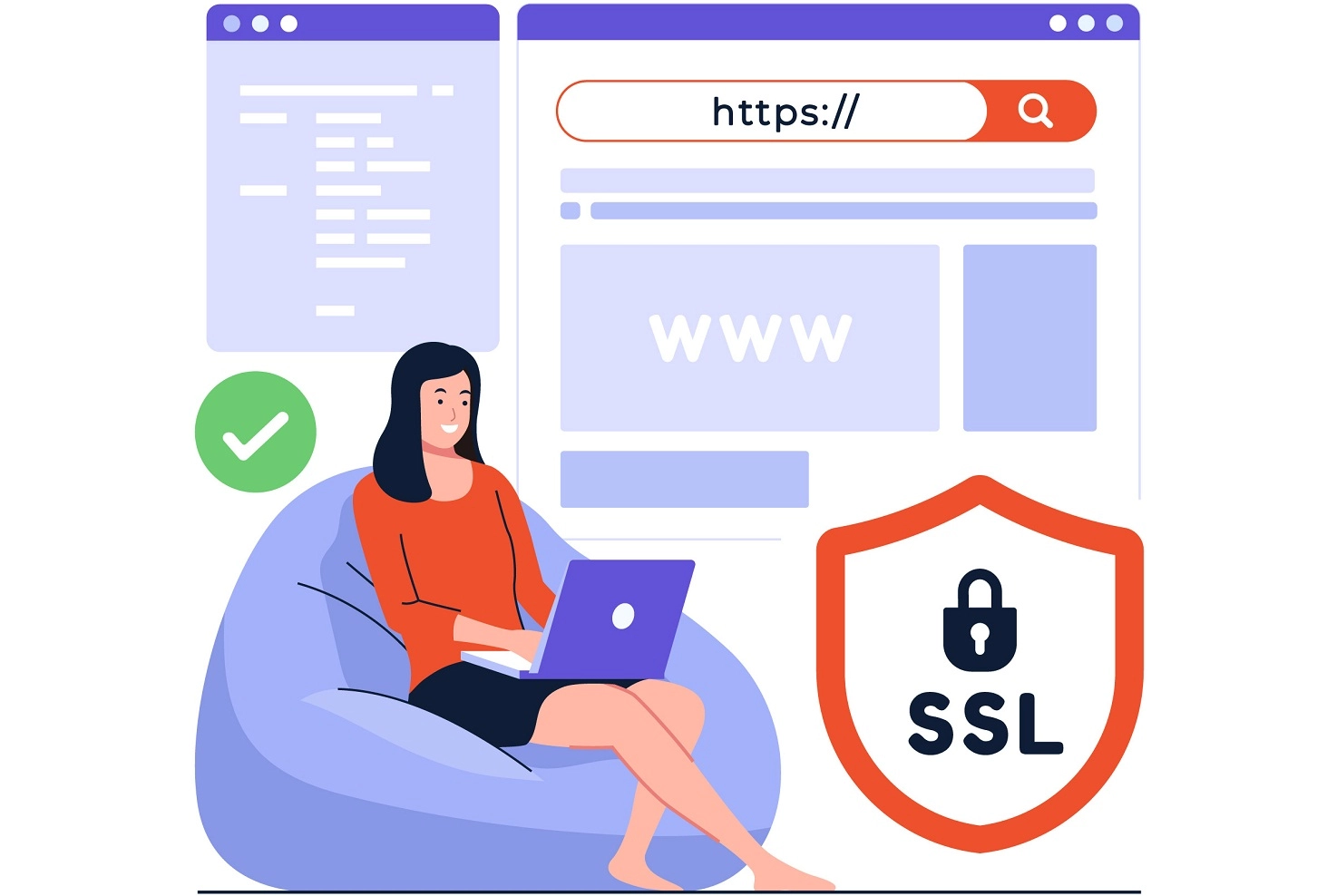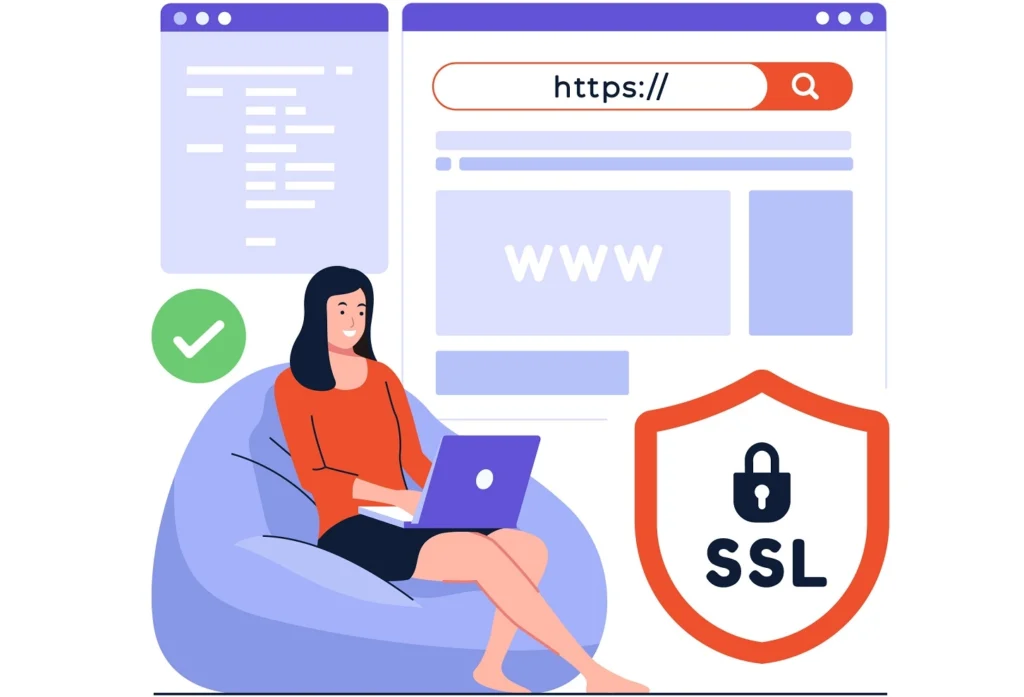 SSL is a security protocol that encrypts communication between your website and visitors' web browsers. This is important because it prevents hackers from intercepting sensitive information like credit card numbers and login credentials.
If you take payments on your website, then you must have an SSL certificate. Most web hosting providers offer SSL certificates, so be sure to ask about them when you set up your hosting account. Once you have an SSL certificate, you can activate it by changing your site's URL from HTTP to HTTPS.
Read More: Website Development Cost: Top 10 Factors
Keep Your Software Up-to-Date
Your website runs on software — whether that's a content management system (CMS) like WordPress or just the code that makes up your site itself. This software needs to be kept up-to-date to patch any security vulnerabilities that may have been discovered since the last update.
For example, if there's a WordPress security vulnerability that allows hackers to take control of websites, then updating WordPress will close that vulnerability and protect your site. That's why it's important to set up automatic updates for all the software powering your website. Most CMSes, like WordPress, have this feature built-in already. Otherwise, you can use a plugin like Easy Updates Manager to handle updates for you.
Use Strong Passwords (and Two-Factor Authentication)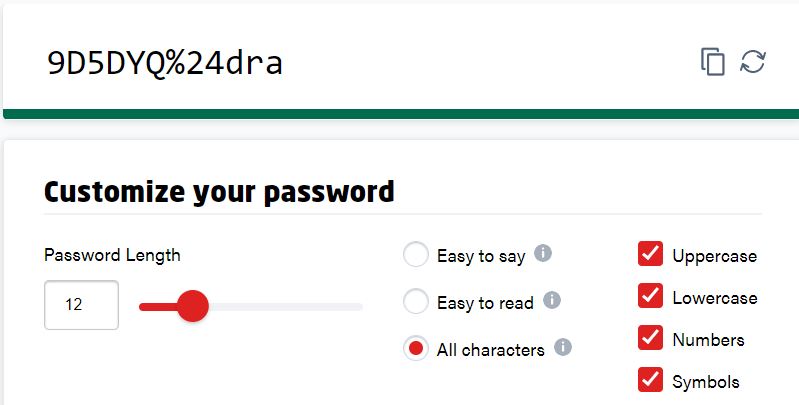 Another way to protect your website is by using strong passwords — that is, passwords that are long, complex, and unique. These kinds of passwords are much harder for hackers to guess or crack with brute-force attacks. You should also enable two-factor authentication (2FA) whenever possible. 2FA adds an extra layer of security by requiring users to confirm their identity with a code sent to their phone or email before they can log in.
Monitor Your Website for Suspicious Activity
Website security is a critical concern for any business that relies on the internet. Even if you take all the necessary precautions, there's always a chance that someone could still find a way to hack into your website. That's why it's important to monitor your site for suspicious activity so you can catch any potential attacks early and mitigate the damage.
There are a few key things to look for when monitoring your website. First, check for any unusual or unauthorized access attempts. Second, look for any changes to your website files that were not made by you or your team. Finally, keep an eye out for any strange or unexpected traffic patterns. If you notice any of these red flags, it's important to investigate further and take steps to secure your site. By monitoring your website regularly, you can help ensure that your business remains safe from potential cyber-attacks.
Read More: Benefits Of MLS Integration For Real Estate Websites
Back-Up Data Regularly
A website hack can be a major headache for any business owner. Not only can it damage your reputation, but it can also lead to a loss of customers and revenue. One of the first things a hacker will do is delete your data, which is why it's so important to back up your website regularly. By backing up your site, you can ensure that you can restore it if it is ever hacked. This way, you can minimize the damage and get your business back up and running as quickly as possible. There are many different ways to back up your website, so be sure to choose the option that best fits your needs. But whatever method you choose, make sure that you do it regularly to protect your business from the devastating effects of a website hack.
Conclusion
Website security should be a top priority for any small business. By following the best practices outlined in this blog post, you can help keep your website and customer data safe from cyber threats. Implementing a secure connection, keeping software up-to-date, using strong passwords, monitoring activity, and backing up data regularly are all important steps to take to ensure your website is secure. Keeping your website secure is an ongoing process, but by taking these precautions you can help protect yourself from major security breaches.
Partha Pratim Gayen
|
October 25, 2022
Partha is a senior Web Developer with over 10 years of experience. He has been working with Angular, JavaScript, Laravel, WordPress, Rest API, Oxygen Builder, MySQL, etc.