You are an excellent dentist. You are concerned about your services and your patients. "If your current patients are pleased with your services, they will spread the word to their relatives and family," as a result, "your company can thrive in a straightforward manner." Without a doubt, this idea worked better a decade ago! and it does now to a large extent, but simply following this approach may not be a very effective marketing strategy.
Furthermore, people nowadays are not as physically connected with their friends, nor do they have the extra time to share about your services. In today's world, how smart a dentist you are determines how good your dental clinic websites are. There are many benefits of dental websites and ten of them are listed below. Let's explore.
Top 10 Surprising Benefits Of Dental Website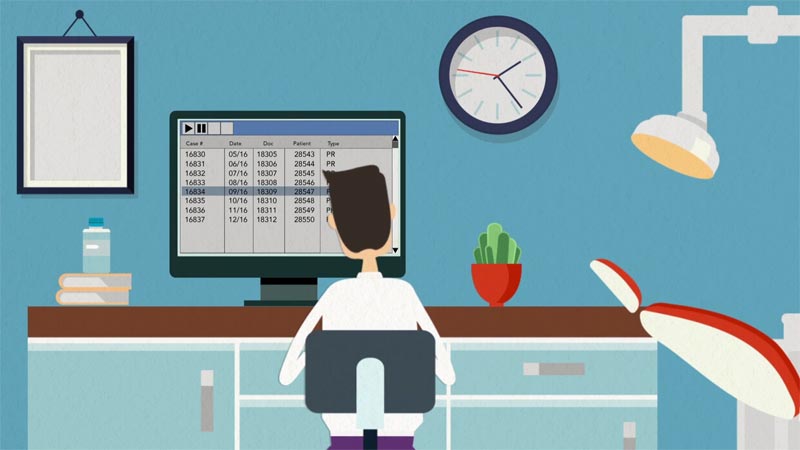 Let's put the limelight on some of the significant reasons that indicate the importance of dental websites.
Your website serves as the center of your online presence
Your dental practice website is frequently the first impression that someone has of your practice. More website traffic equals better local SEO results, which equals more patients. So, you should have a website that you can proudly share with others and link to on social media and through word-of-mouth in your office. Hire healthcare developers from YapBuzz and get new, professionally designed websites that are optimized for localized searches, mobile device browsing, and keeping users engaged and interested in your dental practice.
Patients can find you easily
You must have a dental clinic website if you want people to know that you exist as a dentist in the market. When people have dental problems, they frequently Google "best dental clinic in the city." And, if you have dental clinic websites, it will be you who they will find first.
Clinic aesthetics
Even if you have a well-equipped clinic, you must have an online presence for your clients. People who land on your page will look for images of your clinic, infrastructure, dental chair, medical instruments, hygiene maintenance, and so on. This will increase the visibility of your dental clinic, resulting in increased traffic to your business.
Showcase your offers
Your website depicts all of the services/offers that your clinic provides. As a dentist, you can showcase the services you offer at your practice, such as scaling, restoration, bleaching, and surgery, on your website. You can also highlight some specific offers there, resulting in a good crowd of targeted traffic.
Read More: Website Development Cost: Top 10 Factors
People to find your location
Your dental clinic websites should provide your clients with enough information about your location. It could contain information about how they can get to you, transportation options, your clinic building, parking space, and the city area. Your clients may find it more convenient to contact you when they are in need.
Appointments
People who have hectic schedules prefer online appointments. They want things done on time. Your dental clinic website will assist clients in scheduling appointments online. As a result, your office staff has enough time to be organized and well-prepared to provide effective services. Online appointments also save time for both your clients and you.
Before and after photo gallery
Uploading a "before and after" photo gallery to your website serves as a motivator for your dental clinic. Current and prospective patients will see what you can do for them and what distinguishes you from other dental clinics. Patients will believe your services if they see 'before and after photos, which will eventually build trust between you and your patients.
Feedback
Having feedback on your dental clinic website is a good way to get to know yourself better. Patients' feedback will let you know where you stand as a dentist and what needs to be improved. Similarly, positive feedback attracts both current and prospective patients to your practice. It will also aid in the development of a brand for your dental clinic.
Competitive edge
Finally, the majority of your competitors have websites, and many of them have attractive, user-friendly, and mobile-responsive websites. How can a dental practice afford not to have a website?
Read More: Why You Should Hire A Professional Website Design Firm
Enhances the patient experience
Whether it's an old patient, someone who referred you, or someone who found you online, you need to keep the patient happy so that s/he returns to you again and again. Implementing systems that keep accurate records, save time, and facilitate communication will undoubtedly improve your image and the patient's experience. This ease and convenience ensure patient loyalty over time.
Conclusion
In today's modern world, a dental practitioner requires a compelling, engaging, and efficient website. We can see a gradual shift toward various sectors as the current world demands digital advancements. The healthcare industry is also moving toward a more digital approach. A dentist, on the other hand, requires a website to maximize the effectiveness of their practice.
As a result, the reasons mentioned above are critical to consider because they depict some excellent reasons to have a compelling practice website. YapBuzz is one of the best Website and mobile app development companies focused on building the perfect product for clients all over the world. Reach out to us to see how we've helped dentists with attractive and highly functional websites!
Nafis Zaman
|
September 19, 2022
Nafis is a senior UX Designer with 10+ years of experience designing websites and apps. He loves discussing UX Design, Web Design, Logo Design, Photoshop, and Figma.