SEO is always changing and evolving, and keeping up with the latest trends is essential for any business looking to stay ahead of the competition. So what can we expect from SEO in 2022?
What Is SEO?
SEO is an acronym that stands for "search engine optimization." SEO is the process of optimizing a website for Google search with the goal of earning higher web traffic levels and improving the visibility of the site. SEO encompasses both on-page factors, such as content and site structure, and off-page SEO factors, such as link building and social media engagement.
SEO is a constantly evolving field, as Google updates its algorithm regularly to deliver the best possible results to users.
8 Best SEO Trends
Here are 8 trends that will be big in the next few years.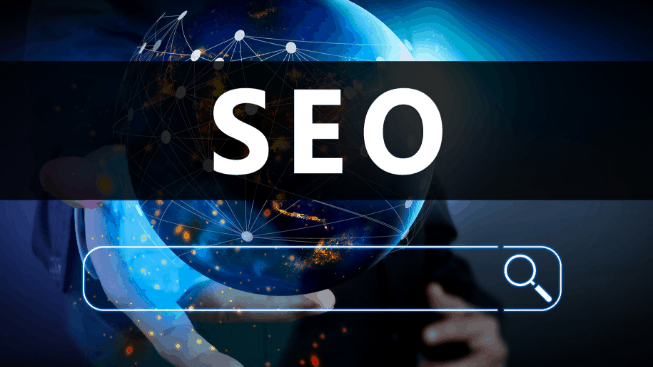 User Intent
User intent is increasingly becoming the focus of SEO strategies as Google gets better at understanding the intent behind searches. User intent refers to the purpose behind a searcher's query and delivering content that is not only keyword-rich but also relevant and useful to the searcher. This means creating content that meets the needs of the searcher. For example, if a searcher is looking for a product, they will likely have different user intent than a searcher who is looking for information about that product. As such, SEO strategies need to focus on delivering the right content to meet those needs. Failing to do so will result in poor SERP rankings and ultimately lead to lower traffic and conversions.
Content Quality
Content has always been an important part of SEO, but in recent years, the focus has shifted to quality over quantity. Google's algorithms have become more sophisticated, and as a result, they are able to penalize sites that engage in black-hat SEO tactics or that provide little value to the reader. In order to stay ahead of the curve, it is essential to create content that is well-written, informative, and engaging. Content should be designed to provide value to the reader, whether that is through entertainment, education, or both. By creating high-quality content, you can ensure that your site will remain visible in the search results and that you will attract and retain readers.
Images & Visual Content
Images and visual content are becoming increasingly important in SEO. As more people use mobile devices to search the web, it's important to make sure your site is optimized for these users. This means using images and videos that load quickly and are relevant to the user's query. In addition, you should use alt text to describe your images, as this will help Google index your site and improve your search ranking. Finally, consider using responsive design to ensure that your site looks great on all devices. By following these tips, you can ensure that your site is prepared for the mobile age.
Mobile And User Experience
Mobile SEO is no longer a nice-to-have; it's a must-have. With over 50% of all web traffic now coming from mobile devices, it's essential to make sure your site is optimized for these users. This means having a responsive design that loads quickly and is easy to navigate. Mobile users are typically looking for specific information while on the go, so it's important to ensure that your site's content is easily accessible and relevant to their needs. In addition, you should make sure your site is properly indexed by search engines so that mobile users can find you when they're searching for keywords related to your business. With the right strategy in place, you can ensure that your site is visible and accessible to the growing number of mobile users.
Read More: How To Start A Profitable Online Store
E-A-T
E-A-T continues to be an important focus for Google, and this means that content must be created with expertise, authoritativeness, and trustworthiness in mind. This can be a challenge for many businesses, as they may not have the in-house expertise to produce high-quality content. However, there are a number of ways to overcome this challenge. One option is to partner with an outside expert who can help to create or review content. Another option is to make use of research from reliable sources to ensure that the content is accurate and trustworthy. By focusing on E-A-T, businesses can ensure that their content will meet Google's standards and improve their chances of ranking high in search results.
E-A-T is an important SEO acronym that represents Expertise, Authoritativeness, and Trustworthiness. The experience was later added, resulting in E-E-A-T in 2022 by Google. Google confirmed E-A-T ratings for each online survey in 2022. Detailed information on E-A-T is provided in Google's Quality Rater Guidelines.
Backlinks
Backlinks are still an important part of SEO, and Google will continue to reward sites with high-quality backlinks. This means that SEO strategies need to focus on earning links from high-quality websites. In order to earn links from high-quality websites, you need to create content that is worthy of being linked to. This means creating informative, well-written, and original content that provides value to readers. Once you have created this type of content, reach out to websites in your niche and ask if they would be interested in linking to it. If you offer them a link in return, they may be more likely to say yes. By focusing on earning high-quality backlinks, you can improve your site's SEO and rank on search engines.
Voice Search
As voice search becomes more popular, SEO strategies will need to focus on optimizing for these types of queries. This means using natural language and long-tail keywords to make sure your content is visible for these searches.
Structured Data
Structured data is a way of formatting your code so that Google can understand the information on your website. This helps Google to display your content in search results and can also help you earn rich snippets. Structured data is a code that you can add to your website to help Google understand your content. Google uses this code to display your content in search results and to earn rich snippets. Structured data is a valuable tool for any website owner who wants to improve their visibility in search results.
SEO is always changing, and it's important to stay up-to-date with the latest trends. By following these SEO trends, you can ensure that your site is visible in Google searches and that you're providing the best possible experience for your users.
Conclusion
While we can't say for certain what SEO will look like in 2022, we can make some educated guesses. We've outlined the eight most important trends that we think will shape SEO over the next few years. If you want to stay ahead of the curve and ensure your website is optimized for these changes, contact us today. Our SEO team of experts is standing by to help you get ahead of your competition and stay on top of Google's search engine results pages.
Somnath Halder
|
September 26, 2022
Somnath is an expert in Digital Marketing with 3+ years of experience in SEO, Facebook leads, and Google PPC, he loves talking about content creation, SEO, and Link Building.