IOS is one of the most popular devices on the market. Consequently, iOS app development has become increasingly popular for businesses looking to tap into this market. While developing an iPhone app requires a significant investment of time and money, the potential rewards can be substantial. iPhone users are generally well-educated and have a high disposable income, making them an attractive target market for many businesses. In addition, the iPhone platform is relatively stable and offers a wide range of features and integrations, making it an ideal choice for businesses looking to develop a robust mobile app. With the right team in place, developing an iPhone app can be a highly lucrative endeavor.
Read More: How To Submit An App To The App Store - Complete Guide
Benefits Of iOS Application Development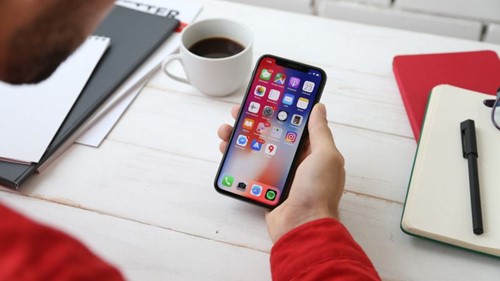 Here are 6 benefits of iOS app development for your business.
Increased Visibility
Having a presence in the App Store can be a great way to increase the visibility of your business. With over two million apps available, it can be difficult for customers to find what they're looking for. However, if you have an app, customers will be able to easily find and download your product. In addition, an iOS app can help you stand out from your competitors who do not have an app. With a well-designed app, you can show potential customers that you are a cutting-edge company that is invested in providing a great user experience. If you're looking for ways to increase the visibility of your business, developing an iOS app is a great option.
Improved Customer Engagement
As any business owner knows, customer engagement is essential to success. An iOS app can help you to improve customer engagement in a number of ways. First, you can use push notifications to send customers timely information about sales and new products. In addition, an iOS app can provide customers with a convenient way to contact you and learn more about your products or services. By making it easy for customers to stay informed and get in touch, an iOS app can help you build strong relationships with your customer base. As a result, an iOS app can be a valuable tool for any business looking to improve customer engagement.
Superb UI/UX of iOS Apps
Apple's devices are known for their sleek design and easy-to-use interface. As a result, iOS apps offer an excellent user experience that can improve customer satisfaction. The UI/UX of iOS apps is superb, making it easy for users to find the information or features they need. Apple's attention to detail ensures that every element of the experience is carefully considered, from the initial sign-up process to the ongoing use of the app. In addition, the use of iCloud makes it easy to keep data synchronized across devices, further improving the user experience. As a result, iOS apps offer an excellent customer experience that is unrivaled by other mobile platforms.
Read More: Your Quick Handbook To On-Demand Yoga App Development
Improved Customer Loyalty
In today's competitive marketplace, it is essential to find ways to differentiate your business from the competition. One way to do this is to develop a strong relationship with your customers so that they keep coming back to you for their needs. An iOS app can help you build customer loyalty by offering loyalty rewards and keeping track of customer preferences. With an app, you can offer loyalty rewards to customers who frequently purchase your products or services. In addition, an iOS app can allow you to keep track of customer preferences so that you can tailor your offerings to their needs. By building customer loyalty, you will be able to create a sustainable competitive advantage for your business.
Top-level Security
When it comes to security, iOS apps are in a class of their own. With built-in features like data encryption and secure authentication, iOS apps help to protect your customer's data against even the most sophisticated attacks. In addition, iOS apps can help you to meet compliance requirements for industries such as healthcare and finance. With strict controls on how data is stored and accessed, iOS apps can give you the peace of mind that you are meeting all relevant regulations. As a result, an iOS app can provide an invaluable level of security for your business.
Read More: On-Demand Stock Trading App Development - Cost and Key Features
Increased Efficiency and Productivity
IOS application development can help increase efficiency and productivity by automating tasks such as appointment scheduling or customer follow-ups. In addition, anions application development can provide employees with quick and easy access to the information they need to do their jobs without having to search through paper files or email chains.
Conclusion
The benefits of iOS app development are many and varied, but the advantages we've discussed here should give you a good idea of what this investment could mean for your business. From increased visibility to top-level security, there are a few downsides to developing an iOS app for your company. And with improved customer engagement, loyalty, and efficiency as added bonuses, it's hard to think of a reason not to at least explore the possibility further. If you want to learn more about how an iOS app could benefit your business specifically, contact us today—we'd be happy to chat with you about your options.
Prabal Dey
|
October 17, 2022
Prabal is the founder at YapBuzz. For the past 20 years, he has been working in a diverse field of web and mobile technologies, both for large companies such as McDonald's, Skechers, etc. as well as exciting startups such as Docebo.