Customer Relationship Management (CRM) integrations facilitate a seamless flow of customer data across various platforms and customer insights.
In stark contrast, managing customer data manually is a labor-intensive and error-prone process. The lack of real-time data updates and the potential for human error can lead to misinformed business decisions and missed opportunities. Therefore, CRM integrations are not merely a convenience; they are a necessity in today's digital age where efficient data management is synonymous with business success.
In this blog post, I will delve into the topic of CRM integration and explain its benefits for businesses.
What Is Customer Relationship Management?
Customer Relationship Management (CRM) is a strategy designed to manage a company's interactions with its customers and potential customers. It utilizes data analysis about customers' history with a company to improve business relationships, specifically focusing on customer retention and driving sales growth.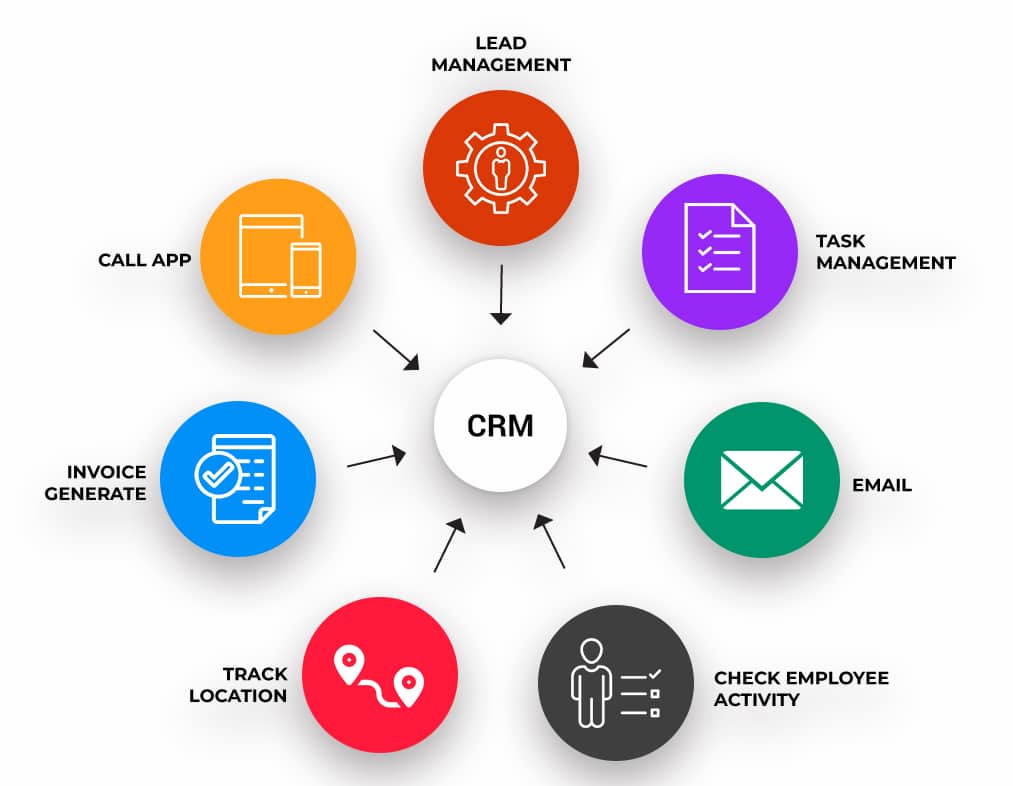 In essence, CRM is a system that allows businesses to manage, track, and analyze all their customer interactions in one place, thereby enhancing customer satisfaction and maximizing profits.
What Are CRM Integrations?
CRM integrations in business are about connecting your CRM system with other applications to automate and optimize data sharing and workflow. For example, integrating your CRM with an email marketing platform allows for streamlined communication with customers.
These integrations help eliminate data silos, enhance productivity, and provide a holistic view of the customer. It's not just about having customer data; it's about making that data work effectively across all your business functions.
Benefits Of CRM Integrations
Discover the advantages of CRM integrations.
1. Receive Detailed Analytics
CRM integration creates a wealth of customer data, which can give businesses a better understanding of their target market and provide insights on how to improve their services. By gathering this data, companies can use it to drive decision-making and personalize customer experiences.
2. Enhanced Communication With Customers
CRM integrations make it easier to communicate with customers. With the help of automated data transfer, businesses can send messages, emails, and newsletters to their contacts quickly and efficiently without any manual labor involved.
3. Easily Shared Information
CRM integration allows for easy sharing of data, making it easier to collaborate with different departments. This can be especially useful if you have global offices or remote teams that need access to the same customer data.
4. Better Data Organization
CRM integration helps organize customer data across multiple platforms and applications. This not only makes it easier to search for information but also reduces the risk of errors due to manual input. Additionally, having your data all in one place helps you get a better overview of the customer journey.
Read Also: Why Should A Startup Need CRM Solution?
What Can You Integrate With Your CRM Software?
Discover the essential sources you can seamlessly integrate with your CRM platform! Explore these four primary types of connections to enhance your CRM experience.
1. Your Marketing Campaigns
Integrating your marketing campaigns with your CRM software can significantly enhance the effectiveness of your marketing efforts. This integration allows you to streamline, automate, and measure marketing tasks and workflows, improving operational efficiency and increasing revenue growth. With detailed customer data at your fingertips, you can create personalized campaigns that resonate with your target audience.
It provides the ability to track the performance of these marketing campaigns in real time, enabling you to make data-driven decisions and adjustments as necessary. From email marketing and social media to PPC ads and SEO, CRM integration extends the reach and impact of your marketing endeavors, fostering improved customer relationships and business success.
2. Your Online Store
Integrating your online store with your CRM software can revolutionize the way you manage customer relationships and sales data. This integration allows for robust data synchronization between your eCommerce platform and CRM system, providing a comprehensive view of customer behaviors, purchase histories, and preferences. It enables you to segment customers based on purchase behavior, craft personalized marketing messages, and enhance the overall customer experience.
One notable benefit is the ability to track the entire customer journey, from initial website visits to post-purchase follow-ups, resulting in more informed business decisions and improved customer retention.
3. Your Customer Service
Integrating your customer service platform with your CRM software can dramatically improve your customer interactions and resolution times. This integration allows your customer service team to access all customer information, including previous interactions and purchase history, in one place. With this comprehensive view, your team can provide personalized, informed support, enhancing customer satisfaction.
This integration allows for the tracking and analysis of customer service interactions, offering valuable insights into common issues, response times, and overall service quality. With these insights, businesses can continuously improve their customer service strategy, contributing to customer loyalty and retention.
4. A Data Management Platform
Integrating a data management platform (DMP) with your CRM software can significantly increase the accuracy and speed of customer data. By connecting a DMP, businesses can build a more detailed picture of their customers, enabling targeted campaigns and personalized experiences. It also allows you to sync customer profiles across multiple platforms, ensuring all teams have access to the latest customer information.
YapBuzz Can Help You For Customer Relationship Management
Looking to master your customer relationship management strategy? Partnering with YapBuzz can make a world of difference. Our team at YapBuzz are experts in CRM integrations, providing assistance in streamlining your workflow, optimizing data sharing, and enhancing customer experiences. We offer tailored solutions that align with your business goals, driving productivity and promoting growth.
Conclusion
CRM integrations are essential for businesses to create meaningful customer relationships and gain a competitive advantage. From gathering detailed analytics to enhancing communication with customers, there are countless benefits to integrating your different systems.
Nafis Zaman
|
August 28, 2023
Nafis is a senior UX Designer with 10+ years of experience designing websites and apps. He loves discussing UX Design, Web Design, Logo Design, Photoshop, and Figma.