As a business owner, a website redesign can be daunting - there's so much to consider! How do you create an online presence that stands out from the competition, showcases your unique offerings, and effectively engages customers? It's no wonder that many entrepreneurs find themselves overwhelmed or confused at the thought of revamping their site.
But never fear—the Website Redesign 2023 Ultimate Guide is here with all the information you need to make sure your redesign goes smoothly. With this comprehensive guide by your side, launching a beautiful and successful website is within reach!
What Is Website Redesign?
Website redesign is an important process to ensure that your website can meet the needs of the user and provide them with a frictionless experience. Website redesigns can focus on making improvements in both the visible aspects of the user interface such as color schemes and aesthetic elements, or improve more practical aspects such as usability and accessibility. By undergoing frequent website redesign projects you can ensure customer engagement with minimal effort.
Read More: Why You Should Hire A Professional Website Design Firm
What Is A UX Audit?
UX audits are an important part of website redesign; they help ensure effective results and high-quality user experience. The stages of website design should be evaluated in order to identify any potential issues that can affect user experience. This evaluation process involves analyzing website navigation, graphical elements, website structure, usability, scalability, and compatibility with different browsers or devices.
In addition, other issues such as accessibility requirements, consistency of UI components, and website design unity must also be taken into consideration in the UX audit process. All these aspects are crucial for ensuring a successful website redesign that meets user expectations and provides an optimal user experience.
At YapBuzz, our three-phase UX Audit entails discovering insights through research, measuring and assessing usability with evaluation metrics, then acting to improve overall user experience.
1. Research
The research stage in the development lifecycle of any product, as it allows us to gain insight into our users, goals, and KPIs. By comprehending user-profiles and motivations, the integrity of our product concept can be assessed to ensure that our value proposition and usage align with user needs.
2. Evaluation
Evaluation is a key element for any excellent product. UX audit is an effective way to review a product's usability and establish its requirements. This ensures that the product meets users' needs and helps them achieve their goals effectively.
3. Execution
This process involves meticulously verifying the appearance and performance of the elements to create a more unified variety. The end result will be a design that is much more effortless and dynamic than would otherwise be possible.
These audits have several benefits: improving conversions, reducing redundancies, and saving time and money. They are beneficial because they are more simplified products, increase conversions, and provide a better user experience.
UX audits provide immense value to businesses looking to improve conversions, reduce redundancies and save time and money. Investing in UX auditing is not only beneficial in terms of profitability but can improve customer satisfaction by providing a better overall UX experience.
Read More: Website Designing Services: What's Their Role In Marketing?
Why Does Your Website Need A Redesign?
It may seem daunting, but website redesign takes the same amount of effort and creative energy as website creation. Before committing to a website redesign, take the time to ask yourself - does my website meet my business goals? If the answer is no, then it's time to invest in a website redesign.
There are many reasons why your website needs a redesign. Below are the most common reasons for a website redesign: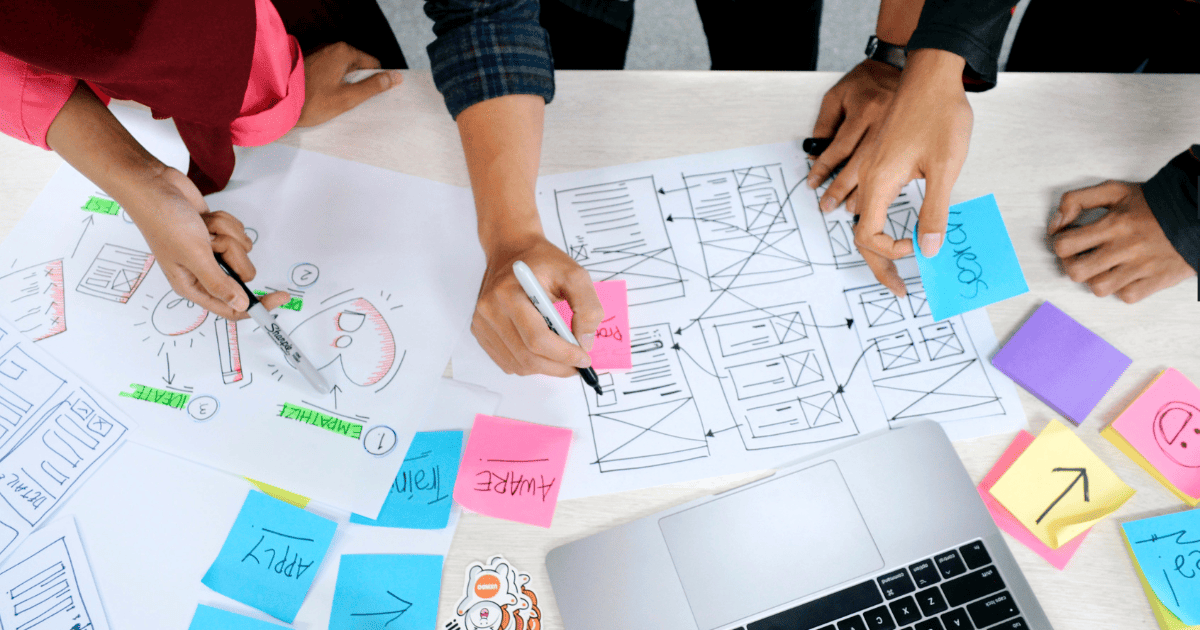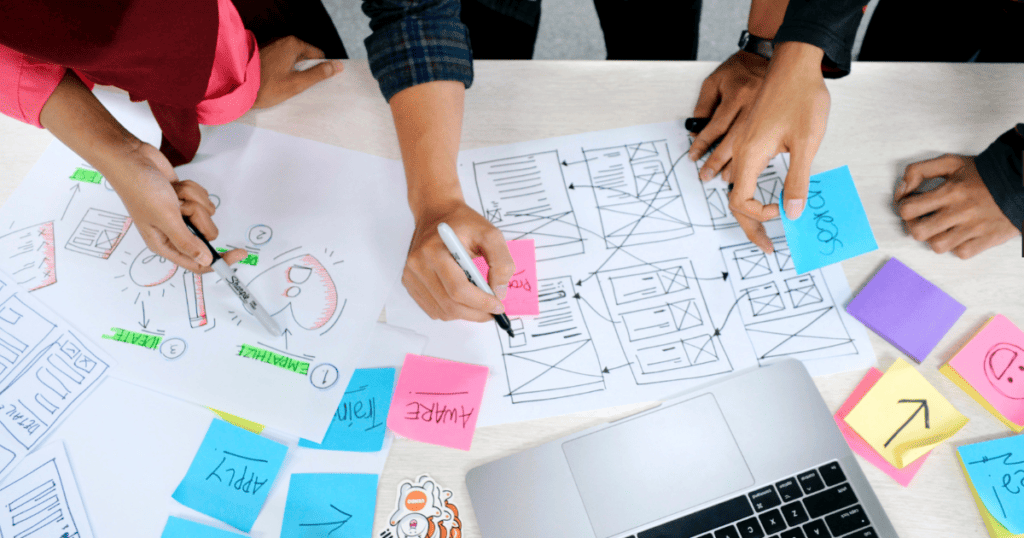 Outdated Website
Over the years, technologies have advanced, and outdated website designs can no longer appeal to potential customers. With a website redesign leveraging modern coding protocols and aesthetically appealing design elements, you not only ensure you are up-to-date with industry standards but you can also gain a competitive edge on your website's overall performance.
Not Fulfilling Your Business Goals
Poor content, navigation challenges, or a poor user experience can all impede the website from meeting its business objectives. By engaging in a website redesign, you will be able to pick the best features and optimize for conversions that meet your desired outcomes. Whether it's modernizing your website design or optimizing for better search engine placement, website redesign should be regularly evaluated for success.
Plan For A New Marketing Campaign
Redesigning your website can attract potential customers and boost engagement with current customers. Additionally, website redesigns give businesses the unique opportunity to rebrand their website, refining their digital presence to more accurately reflect their goals and objectives.
Not Responsive Web Design
In today's digital world, website design requirements have truly evolved. As consumer behavior changes, website design must also adjust to meet the demands of users. With increasing numbers of mobile searches happening each day, website owners must make sure their website is optimized for all devices. Investing in a website redesign that caters to different screen sizes and web technologies will create better user experiences and lead to more conversions in the long run.
Plan Your Website Redesign
Launching a website redesign is exciting and can have a great ROI, but it's important to define clear objectives before beginning the process. This planning stage makes a big difference in getting website design right and making sure you don't get lost along the way. So take your time with this step and make sure that all objectives are well-defined before starting website redesign – after all, an ounce of prevention is worth more than a pound of cure!
To ensure website redesign projects stay on track, it's essential to involve stakeholders throughout the process and create a timeline for each task. Establishing what tasks need to be done, who is responsible for them, and when they must be accomplished makes for a successful website redesign. With timely communication and structured timelines, website redesigns can meet expectations and reach their desired outcomes.
Types Of Website Redesigns
Website redesigns are a great way to keep your website looking modern and up-to-date. There are a few different types of website redesigns. No matter what type of website redesign you choose, it is important to ensure user-friendliness and engagement remain intact throughout the process.
Redesign With A Few Modifications
While the redesigned site will have a fresh appearance and modernized technology, the majority of its current structure will be maintained.
Redesign With Considerable Adjustments
Your website will undergo a significant redesign in which the structure is altered and new content is added.
Build A New Website
In this type of redesigning process, you need to create and launch a whole brand-new website from scratch.
Benefits Of Website Redesign
Expands Brand Identity
Your website should be the first impression that your brand leaves on potential customers and it's up to you to make sure that impression is a good one. With the right design and content, your website will be an effective tool for expanding your brand identity and gaining long-term customer loyalty. A well-designed website can make all the difference when it comes to making a connection with customers and creating an experience that is as professional as possible.
Improved Site Performance And SEO Ranking
Improved site performance is vital in order to get noticed by search engines and rank higher on SERP. As such, it is important to implement various tactics such as compressing imagery, reducing HTTP calls for JavaScript references, reducing render blocking scripts, and caching to increase the speed of your site.
Nevertheless, content plays a vital role in this endeavor too; the more frequently you create content that is unique and informative, the more likely you will succeed in improving page positions. By taking advantage of these techniques, you have a greater chance of achieving positive results from your SEO endeavors.
Better User Experience
Implementing a website redesign with a focus on user-first not only simplifies the user experience but also creates many advantages for everyone involved. Better navigation, ease of use across multiple devices, and improved customer satisfaction are some of the key benefits that come out of a focused website redesign.
Customers want their experience to be straightforward, allowing them to quickly understand the products on offer and easily buy them without confusion. If your current website could use an upgrade in order to create a better user experience, then it's definitely worth considering a website redesign.
Read More: Conversion Rate Optimization Solutions For Revenue Growth
Increased Leads and Sales
With an effective website, your brand has the opportunity to captivate visitors, causing them to interact and eventually become a lead. A website redesign allows you to bring a refreshingly positive customer experience and increased leads and sales.
By making sure that the new website design accurately portrays your brand, you are able to provide potential customers with an engaging experience – much more likely to convert visitors into leads.
Improved Website Security
Redesigning a website is a great way to not only improve the look of a website but also ensure better site security. In addition to the basic optimizations and updates made during website redesigns, one important step should always be taken: implementing an SSL certificate. SSL certificates are essential for encrypting and securing any digital data transmitted across websites, meaning that any transactions and communications going on your website is more secure and less susceptible to eavesdropping.
By having all security errors addressed before launching the redesigned website, businesses can have peace of mind knowing their users are much more secure than when they started.
8 Ways To Ensure The Success Of Your Website Redesign
Redefine Your Goals
Redefining your goals is crucial when it comes to rebranding your site. Keep in mind that every choice made should be cohesive with the overall design scheme in order to properly portray the desired end product and ensure a successful brand overhaul. Taking your time to play around with different combinations of typography elements, animations, and colors can help you create an effective and unique website that stands out from the competition.
Analyze The Competition
It allows you to get an understanding of what works for other businesses and to identify areas where your own brand could stand out from the crowd. When evaluating the competition, pay close attention to their logo design, messaging, and brand voice - this will give you valuable insights into how to communicate with potential customers in a way that is unique from other businesses. Analyzing the competition can help differentiate you from rival brands, and make sure that your own branding efforts stand out in a meaningful way.
Understand The User Experience
Take the time to understand the purpose of your target market and create a checklist that caters to their specific needs. Focusing on the user experience will help ensure they can find what they're looking for quickly and easily.
When visitors are able to find product or service info within a few clicks, it's likely that you'll have more returning customers in the future. Understand what makes for a great user experience and plan accordingly!
Read More: Key Reasons For Upgrading Your Website
Make The First Impression
It is making a positive first impression that has never been more critical with the digital age upon us. A well-crafted and attractive landing page can be an incredibly powerful tool for creating lasting initial impressions with consumers. An effective landing page, one that incorporates a clear value proposition alongside an attention-grabbing call-to-action, can be the decisive factor when it comes to conversion and engagement from visitors.
Decrease The Load Timing
Improper loading time can lead to decreased user experience and disruption in user navigation, so it pays to keep a close eye on your website's layout elements, such as image sizes and third-party integrations.
Take advantage of optimized resource delivery and caching techniques to ensure that all inner pages of the website load swiftly in order to increase customer satisfaction and retain their trust.
Minimalist And Clear Design
The perfect website redesign should have a minimalist and clear design that draws in potential customers. This can be achieved by carefully selecting a few fonts and using them in different sizes to create the right effect. Little details such as shadows, color palettes, gradients, and highlights can also go a long way in creating a professional look for your website.
By taking the time to focus on smaller details you will find yourself with an attractive website that visitors will stick around to explore.
Analysis The Analytics
Utilizing tools such as Google Analytics and Facebook Insights can help you analyze the analytics of your website or business page in order to gain valuable insights into the performance.
Analyzing the analytics of your page can provide you with information such as page loading speed, page views, user behavior, and interest, conversion rate, and customer demographics. With this data, you can gain a better understanding of what appeals to your target audience and how to offer them the best product or service. It's never too late to give these powerful tools a try; start leveraging analytics today!
Pay Attention To SEO
Website design elements all influence content, meta tags, and other development search engine optimization mechanics. This isn't always easy, but having a strategy that combines website redesign with interrelated SEO tactics can be beneficial in the long run.
Read More: 8 Important SEO Trends
Integrating website design and your search engine optimization campaign is the key to achieving optimal results and helping make sure your site reaches its intended audience.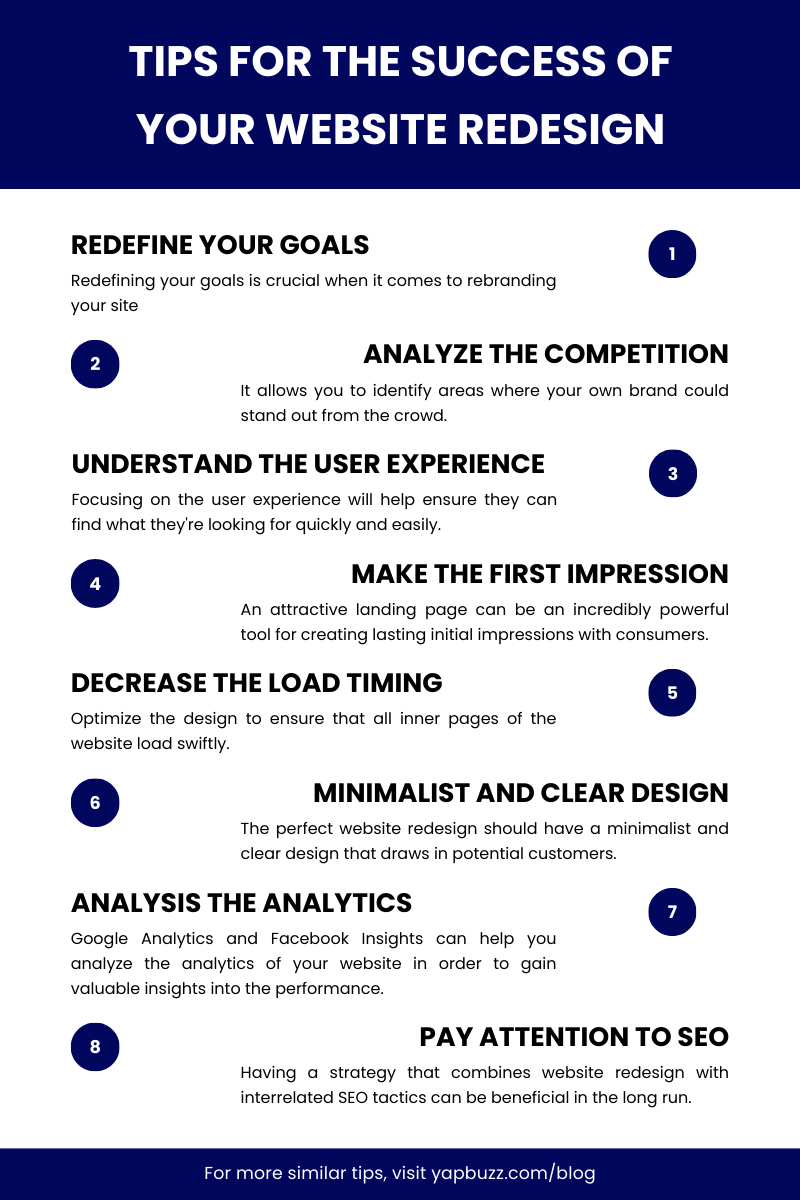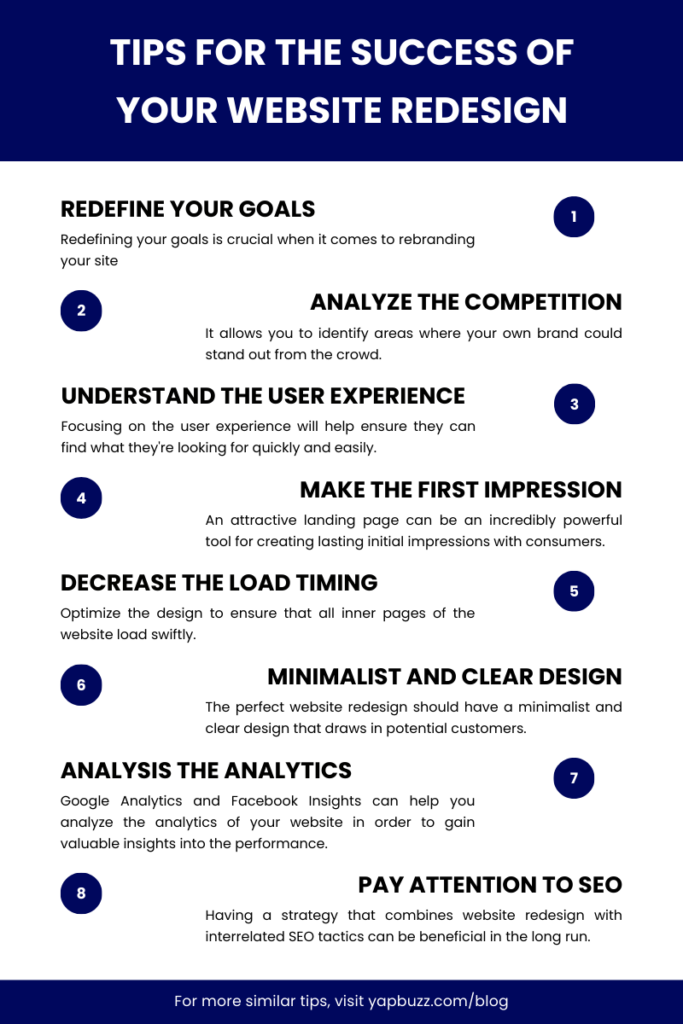 Conclusion
Now that you know all there is to know about website redesigns for 2023, it's time to get started on your own project. Keep the user experience top of mind, focus on delivering value, and don't be afraid to experiment with new ideas. With careful planning and execution, your redesigned website will be a success. And if you need any help along the way, we're always here to lend a hand. So what are you waiting for? Let's get started!
Ritwika Samanta
|
December 27, 2022
Ritwika is a professional in Website Designing and Social Media Management services with 3+ years of experience. She enjoys talking about Website Designing, Social Media, and Email marketing.